Free Online Courses

Given the limitations incurred on the systems of higher education due to the COVID-19 pandemic, Allameh Tabataba'i University (ATU) has also tried to provide several of its distance-education and online programmes free of charge. Below, a list of all available online courses is provided.
The courses are free of charge and available to everyone interested in the subject.
Note: As no fee is received from participants, therefore the course organisers do not issue certificated for participants.
Department of Russian Language
No.
Course Title
Date
Event Link
1
Oral reproduction skills in Russian language
14 May 2020
18-19:30 IRST
Link
2
Oral reproduction skills in Russian language
21 May 2020
18-19:30 IRST
Link
Event Poster
---
Department of Spanish Language (Spanish language and culture)
No.
Course Title
Date
Event Link
1
Relaciones de la literatura árabe andalusí y la literatura castellana
1 May 2020
13:30-15 IRST
Link
2
El siglo XIX español, una época convulsiva
5 May 2020
13-14:30 IRST
Link
3
Una mirada a los orígenes del cine
6 May 2020
20:30-22 IRST
Link
4
Actividades dinámicas para la expresión oral y la conversación
12 May 2020
12:30-14 IRST
Link
Event Poster
---
Centre for Teaching Persian to Speakers of Other Languages
No.
Course Title
Date
Event Link
1
Teaching Persian language through story-telling (session 1)
2 May 2020
11-12:30 IRST
Link
2
Teaching Persian language through story-telling (session 2)
4 May 2020
11-12:30 IRST
Link
3
Teaching Persian language through story-telling (session 3)
6 May 2020
11-12:30 IRST
Link
4
Teaching Persian language through story-telling (session 4)
10 May 2020
11-12:30 IRST
Link
5
Teaching Persian language through story-telling (session 5)
11 May 2020
11-12:30 IRST
Link
6
Teaching Persian language through story-telling (session 6)
13 May 2020
11-12:30 IRST
Link
7
Teaching Persian language through story-telling (session 7)
16 May 2020
11-12:30 IRST
Link
8
Teaching Persian language through story-telling (session 8)
18 May 2020
11-12:30 IRST
Link
Event Poster
---
Iran's literature and culture
No.
Course Title
Date
Event Link
1
History of Persian language
18 April 2020
14:30 IRST
Link
2
Persian grammar
25 April 2020
14:30 IRST
Link
3
Historical grammar of Persian language
2 May 2020
14:30 IRST
Link
4
Iranian languages
9 May 2020
14:30 IRST
Link
5
Classical Persian
16 May 2020
14:30 IRST
Link
6
Ancient Persian cuneiform
23 May 2020
14:30 IRST
Link
7
Middle Persian
30 May 2020
14:30 IRST
Link
8
Pioneers of Persian poetry
6 June 2020
14:30 IRST
Link
9
Shahnameh I
13 June 2020
14:30 IRST
Link
10
Shahnameh II
20 June 2020
14:30 IRST
Link
11
Shahnameh III
27 June 2020
14:30 IRST
Link
12
Contemporary Persian grammar
4 July 2020
14:30 IRST
Link
Event Poster
---
Faculty of Social Sciences
No.
Course Title
Date
Event Link
1
Cooperative Social Psychology during the COVID-19
3 May 2020
11-12:30 IRST
Link
Event Poster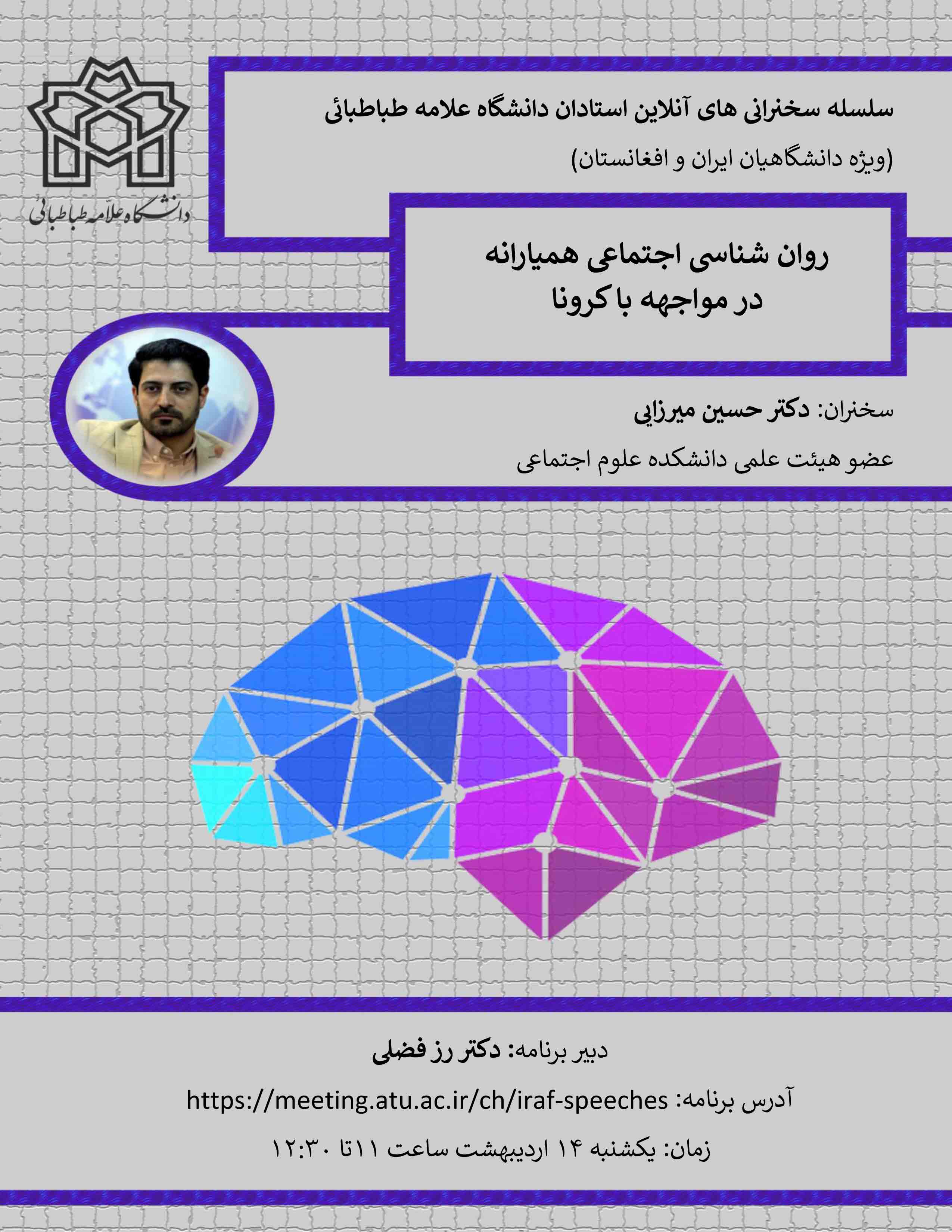 ---
Centre of Excellence in Management of Technology and Innovation
No.
Course Title
Date
Event Link
1
Introducing the "Management of Technology and Innovation" Programme
4 May 2020
17-19 IRST
Link
Event Poster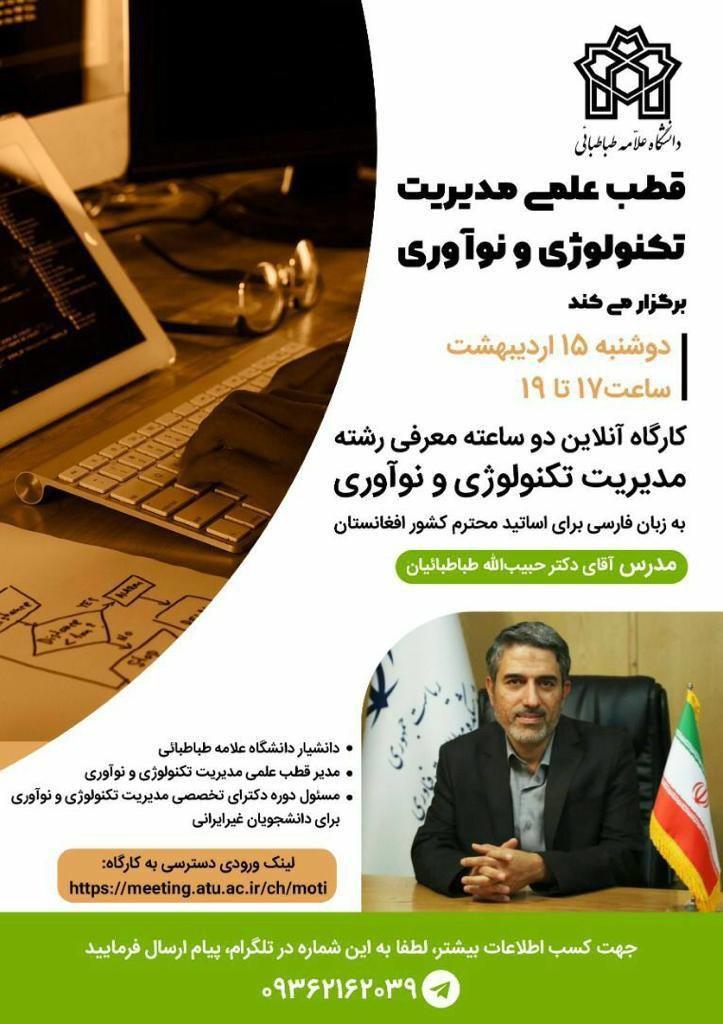 ---
Department of Turkish Language and Literature